How to start an online children's clothing boutique?
Selling online using your own e-commerce website has never been easier, fast or scalable. Impress your customers with beautiful shops.

Nowadays, most (if not all) boutiques have their own customized online stores to match physical stores. This is a great way to improve your store, establish legitimacy and earn extra income.

I think that if you don't have the resources to open a physical store, then online is a great opportunity for you to start your own OWN business.

Especially for some mothers, before their children go to kindergarten, they have no choice but to stay at home and take care of their children. But they may have enough spare time to start their business by opening their own online store. Here, I strongly recommend that mothers sell children's clothing or baby clothing. I don't think it is necessary to explain the reason, right? As moms, we all like our baby fashion. If you run your own online baby store, you don't have to worry about where to buy fashionable baby clothes, you can save money and make money. That's really good! If this is not the case, everyone needs to spend some energy on buying and buying some fashionable baby clothes online
At present, this is the only company in modern history that can conduct business without having to invest a lot of capital in buildings, shelves, inventory, etc.

In fact, in today's social media obsessed with tablets/mobile phones, many people have achieved greater success in opening online boutiques compared to physical stores. This boils down to one reason, overhead. The cost of opening an online store is very low, and to show you the indirect costs you will face when opening an online boutique, please let us know these numbers directly when determining our domain hosting service provider.
Hosted websites and platforms
Nowadays, you can choose to build a powerful aesthetic and powerful website. I have personal experience in Volusion, Shopify, Yahoo E-commerce Stores and other companies. All three sites are highly reliable and have more than ten years of experience in providing services to online retailers. But my favorite company is Shopify, which is $27 a month, which is enough to open an online store. The platform has a very simple system and product inventory control. You can try it for free for 30 days, and then you will find it very easy to build a website. If you don't understand technology, that's good news!
Domain
You can choose a very cheap and easy domain name at Godaddy. If your domain name is not so popular, the fee is only 5$-15$.
Marketing
Marketing is a state that you need to stick to for a long time.

First of all, Shopify has built-in SEO features, automatic marketing and free educational materials, you will always be ahead of the competition.

In addition, you need to initiate various social media pushes on Facebook, Instagram, Youtube, Pinterest, etc. Most of us like to hang out on social media, and we want to know what other people do and show. We like to watch some interesting videos and enjoy beautiful photos. We like to show our stylish babies and our fantastic travel or family life. Now that we have spent a lot of time, why not use it and attract our own audience and transfer the audience to our customers.

Of course, your own audience is far from enough to start a larger business. In order to get a certain amount of traffic to your website, you also need some faster Google AdWords, Facebook Ads or Pinterest Ads ads.

Regarding marketing, this is a big topic and it is difficult to complete with the short blog here.
Product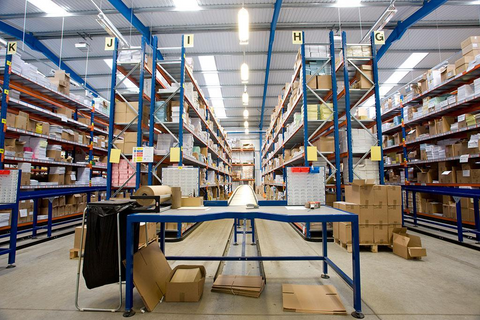 What you want to sell is the most important. Choosing the right professional children's clothing wholesale supplier will make your business easy and stable.

Cikicoko is an international professional fashion children's clothing manufacturer and supplier from China. Cikicoko provides stylish wholesale children's clothing, including baby romper, girl princess dress, girl and boy tops as well as sweaters, baby shoes and accessories at very competitive prices, ranging from US$4 to US$7. This website is suitable for small and medium enterprises. You can place orders directly on the Cikicoko website without restrictions.

Cikicoko has new news every day to ensure that you keep the website updated every day. Also specially selected top fashion and popular products. This product is qualified and has undergone strict item-by-item inspection before leaving the factory.

Cikicoko also provides direct delivery services. You do not need to purchase inventory, you can place an order directly on the Cikicoko website. Cikicoko will send the products you ordered directly to customers.
Leave a comment